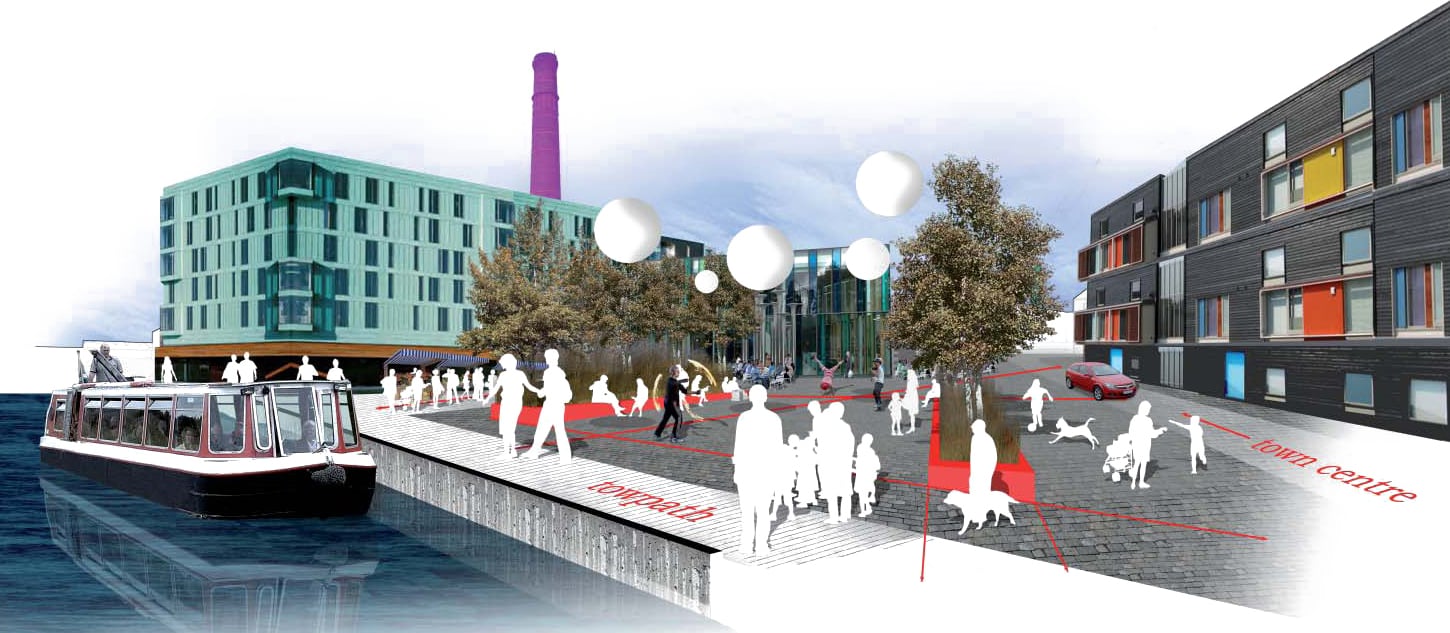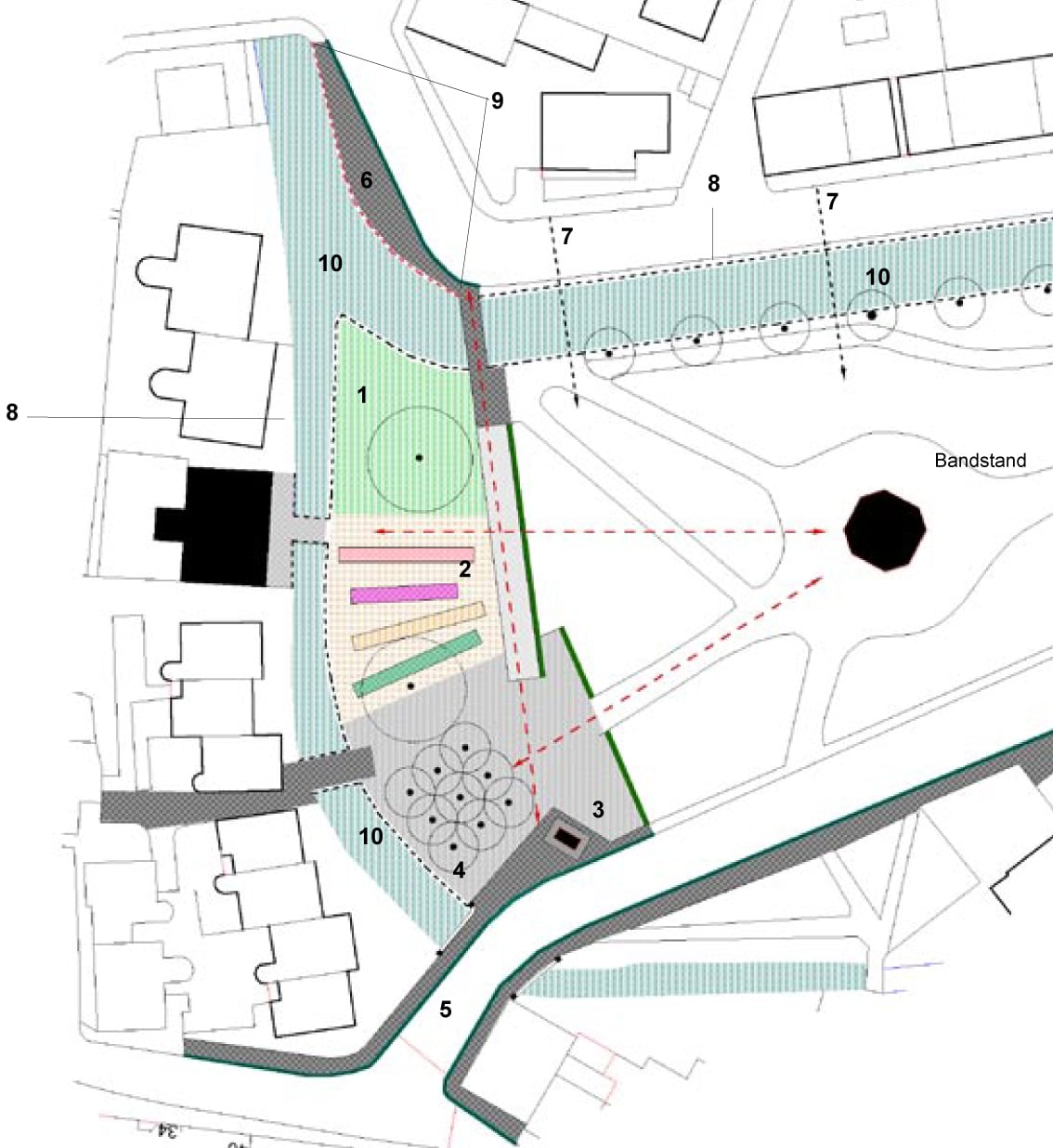 Redcar
Redcar seafront brings a contemporary approach to the historical and traditional aspects of the site. The proposed redevelopment is for an integrated series of dynamic components - boardwalk, tower and park.

The boardwalk creates a clear and beautiful linear promenade along the seafront. The visitor experience is greatly enhanced and space is provided for seaside activities by separating cycle and pedestrian traffic. The tower is an iconic addition to the townscape of Redcar, providing a focal point to the seafront. It firmly puts Redcar on the tourist and architectural map. The park is a sheltered and restful area linking the Tower development to the town.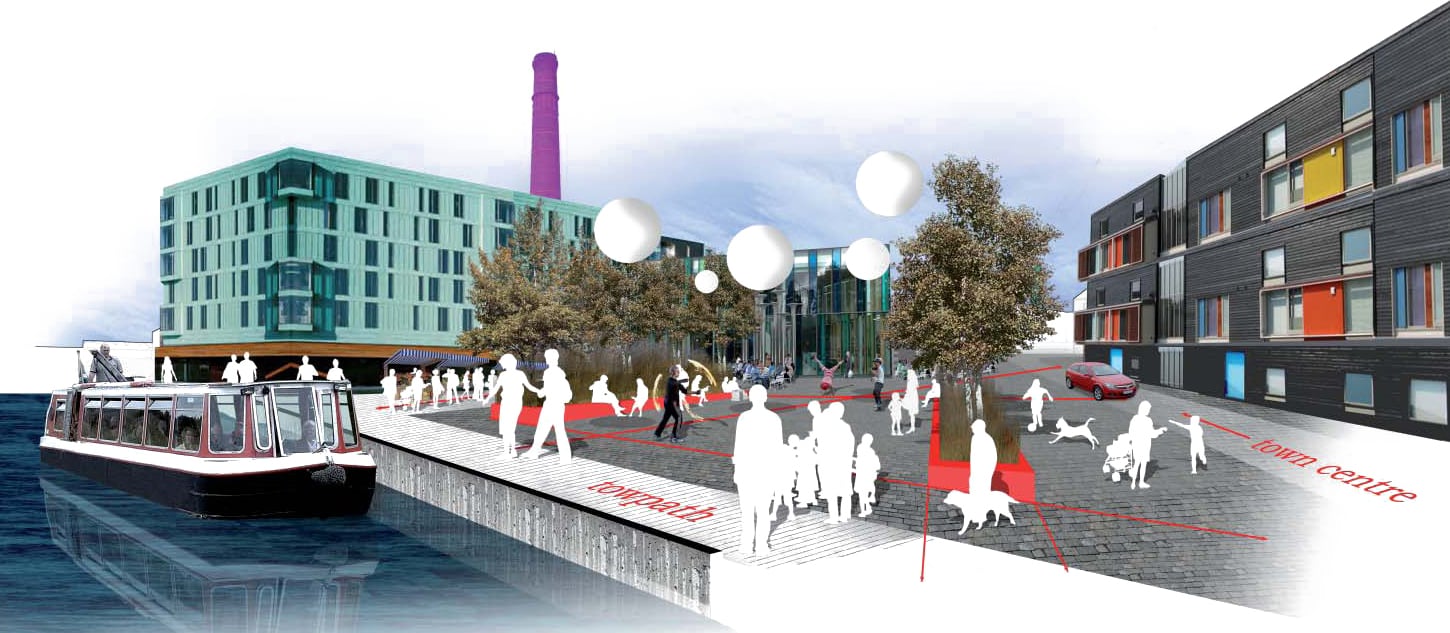 Sandygate Square
Sandygate Square in Burnley, and the adjacent heritage landmarks are to be developed through a long term strategy as a centrepiece for sustainable business, living & cultural activities. With its landmark location, existing derelict land, empty warehouses and heritage building space, our proposal sets out a sustainable 10 year framework for future development.
The ultimate vision is to determine Sandygate Square as a regional canal-side destination and 'arts hub' for Lancashire.
Stockport Urban Vision
Stockport is a place of urban contrasts; mediaeval streets, industrial revolutionary relics, modern commercial development and major transport routes. The centre of Stockport has become fragmented, disparate and ill-defined. Our masterplan will reinvigorate the centre by uniting its strongest assets with vibrant new piazzas offering activities and events, at the same time as retaining the history of the place.
Ayr seafront masterplan
City Architecture Office jointly won the international open competition to design a master plan for the seafront in Ayr on the west coast of Scotland. Working in collaboration with award winning landscape architects City design Co-operative we proposed a design that embraced the positive qualities of the coast, healthy living, beautiful views and seaside fun. The masterplan was devised to attract phased investment by a number of developers in order to achieve regeneration of this deprived area of the town.
A new high density urban edge was defined to the seafront town with high quality public spaces that linked to the town centre by extending an existing civic axis. New uses which reinforced the recreational quality of the seafront were proposed such as a spa, restaurants and seafront kiosks. Outline designs were developed for key buildings to celebrate the seaside experience that visitors and residents can enjoy.

The masterplan was successfully adopted as a framework for development by the local authority.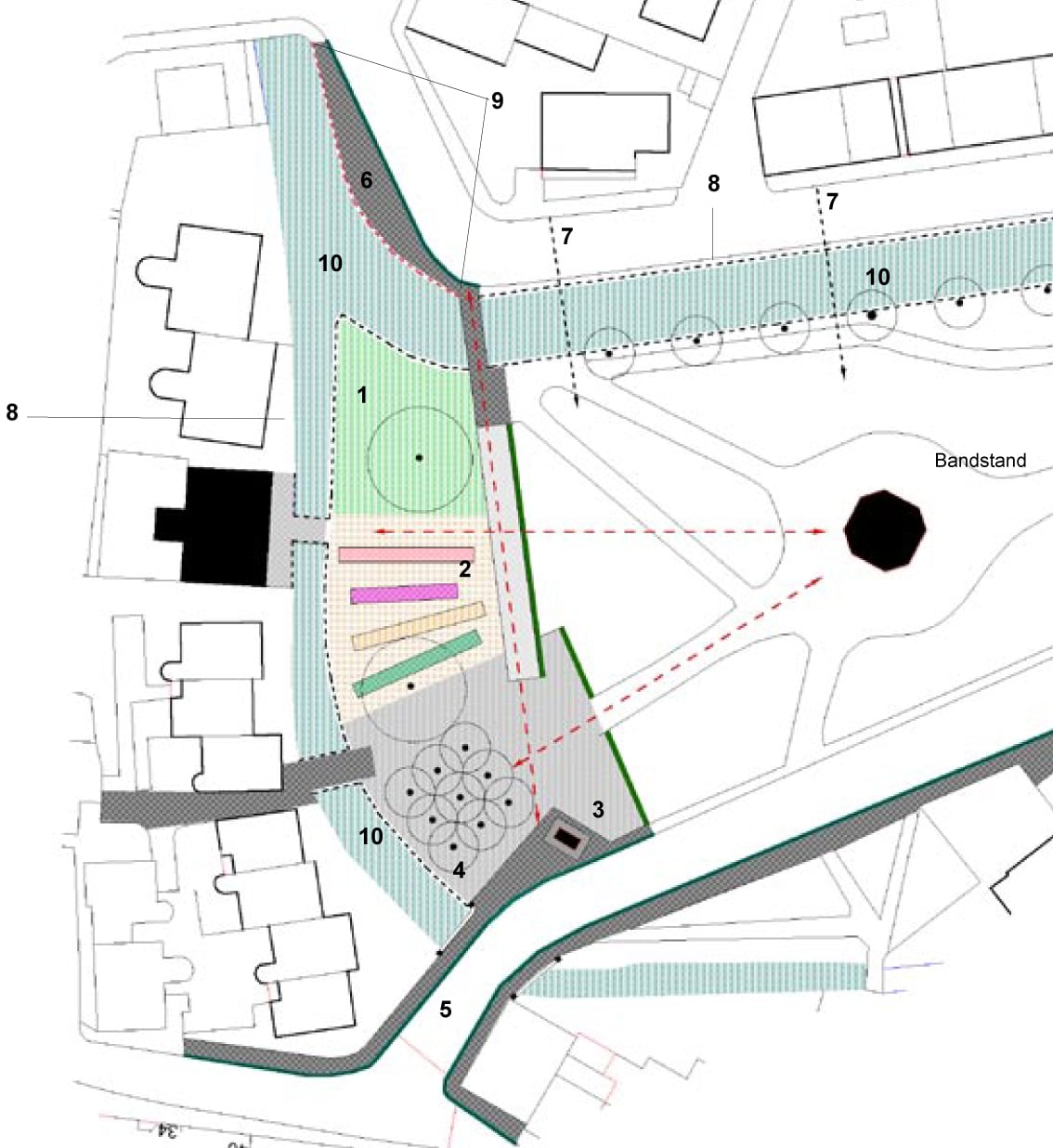 Kilysth town centre
Our urban improvement analysis identified key routes, public spaces, development sites and uses. It also resulted in a proposed design code that could encompass a palette of branded materials, colours, lighting, fonts, & security solutions that would be suitable for use in the town centre.
The implementation of the strategy will improve the identity of the town centre and present a coherent streetscape that compliments the recently completed public realm works and emphasises the importance of high quality design.